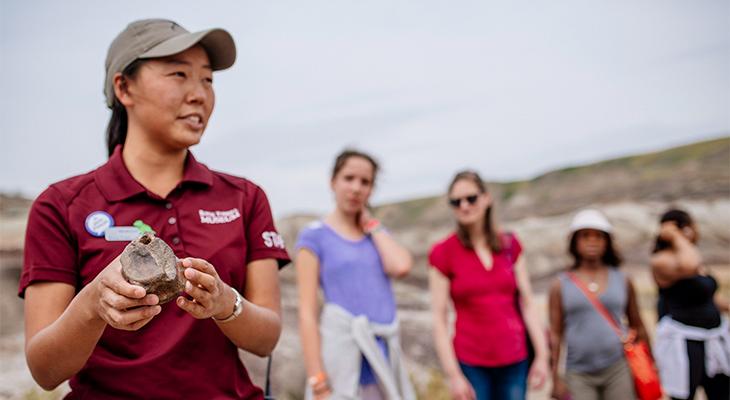 ---
---
Discover the wonders of the Alberta badlands through a guided hike in Midland Provincial Park. The badlands tell the story of Alberta's changing environments, from the temperate climate of the Cretaceous Period, to today's arid conditions. With expert guidance, students unlock the ancient secrets of this mysterious landscape. In case of inclement weather, we offer an alternate program or a refund.
---
Now available in French / Maintenant disponible en français.
---
Please Note:
Minimum program fees will be charged for groups of fewer than 15 students.
---
---
Curriculum Connections
Grade 3: Science – Rocks and Minerals
Grade 4: Social Studies – Alberta: The Land, Histories and Stories
Grade 5: Social Studies – Canada: The Land, Histories, and Stories
Grade 6: Science – Evidence and Investigation
Grade 7: Science – Planet Earth
Grade 8: Science – Freshwater and Saltwater Systems
Grade 9: Science – Biological Diversity
Grade 10: Science 14 – Investigating Matter and Energy in the Environment
Grade 11: Science 20 – The Changing Earth
---
Download Teacher Resource Guide
2
3
4
5
6
7
8
9
10
11
12
All Grades