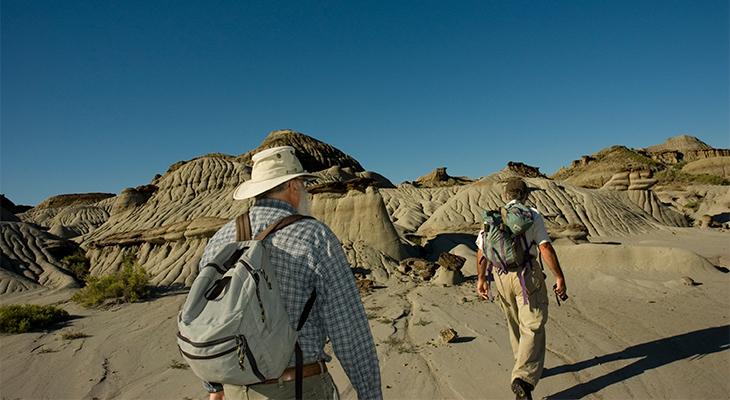 ---
---
In the early 20th century, fossil hunters did not always document their excavation sites, and key information was often lost. With students' help, we locate and uncover one of these lost quarries. During this interactive, multi-media program, participants experience the badlands and discover how scientists find fossils.
---
Now available in French / Maintenant disponible en français.
---
Please Note:
Minimum program fees will be charged for groups of fewer than 15 students.
---
---
Curriculum Connections
Grade 2: Science – Exploring Liquids; Small Crawling and Flying Animals
Grade 3: Science – Rocks and Minerals
Grade 4: Social Studies – Alberta: The Land, Histories and Stories
Grade 5: Social Studies – Canada: The Land, Histories and Stories
Grade 6: Science – Evidence and Investigation
---
Download Teacher Resource Guide