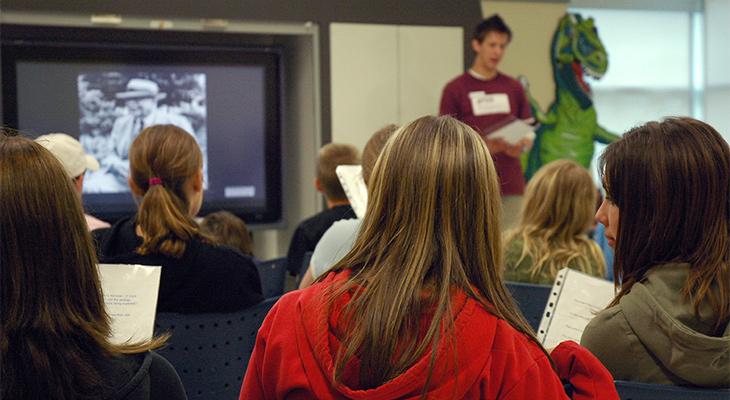 ---
---
Bad or good? It depends on your perspective. The badlands posed many challenges to early explorers. However, for palaeontologists, they hold the mysteries of ancient life. Discover how the Alberta badlands came to be. Learn the secrets of sedimentation, erosion, fossilization, and glaciation through an interactive reader's theatre and a competitive game of "Geopardy."
---
Now available in French / Maintenant disponible en français.
---
Please Note:
Minimum program fees will be charged for groups of fewer than 15 students.
---
---
Curriculum Connections
Grade 7: Science – Planet Earth; Social Studies – Canada: Origins, Histories and Movement of Peoples
Grade 8: Science – Freshwater and Saltwater Systems
Grade 11: Science 20 – The Changing Earth
---
Download Teacher Resource Guide
7
8
9
10
11
12
All Grades