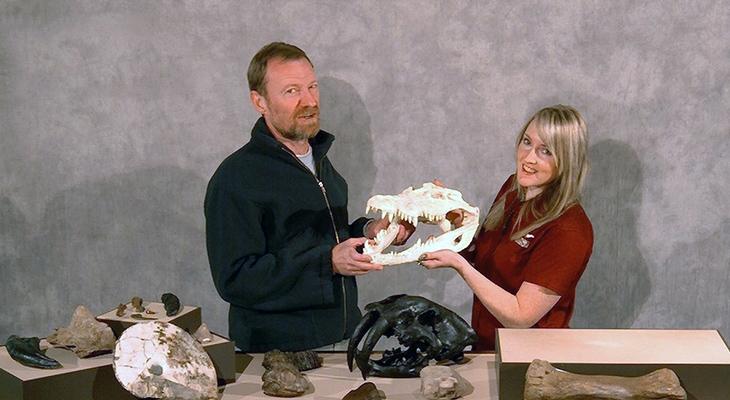 ---
---
Ask an expert! This program gives students the opportunity to interact with one of our palaeontologists. Students are encouraged to ask curriculum-based questions, engage in discussions with our scientists, and find out the latest in palaeontology directly from those actually conducting the research!
---
Please Note:
Available to the general public.
Email the Bookings Office for pricing and availability of this program for large public groups or events.
---
---
Curriculum Connections
Grade 9: Science – Biological Diversity; Health – Life Roles and Career Development
Grade 10: Science 10 – Energy Flow in Global Systems; C.A.L.M. – Career and Life Choices
Grade 11: Science 20 – The Changing Earth, Changes in Living Systems; Biology 20 – The Biosphere; C.A.L.M. – Career and Life Choices
Grade 12: Biology 30 – Changes in Populations and Communities; C.A.L.M. – Career and Life Choices