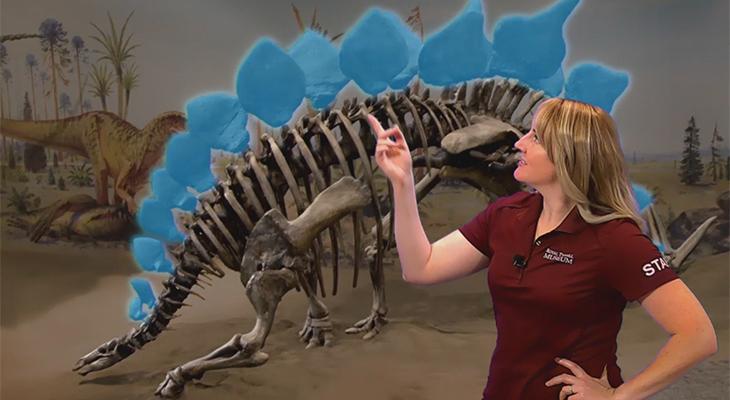 ---
---
Take a tour of the Royal Tyrrell Museum without leaving your classroom! During this interactive virtual visit, we'll guide you through our galleries and exhibits. Marvel at creatures from ancient seas, explore Dinosaur Hall, and discover how life carried on after the asteroid impact that marked the end of the Age of Dinosaurs. 
---
Please Note:
Book two programs and get a third program of lesser or equal value for $25!
Available to the general public.
---
---
Curriculum Connections
Kindergarten: Environment and Community Awareness
Grade 1:Science — Seasonal Changes, Needs of Animals and Plants
Grade 2: Science — Small Crawling and Flying Animals
Grade 3: Science — Rocks and Minerals, Animal Life Cycles
Grade 4: Social Studies — Alberta: A Sense of the Land; Health - Life Careers
Grade 5: Social Studies — Canada: The Land, Histories and Stories; Health - Life Careers
Grade 6: Science — Evidence and Investigation; Health - Life Careers
Grade 7: Science — Interactions and Ecosystems, Planet Earth
Grade 8: Science — Freshwater and Saltwater Systems
Grade 9: Science — Biological Diversity
Grade 10: Science 10 — Energy Flow in Global Systems
Grade 11: Science 20 —The Changing Earth, Changes in Living Systems; Biology 20 - Ecosystems and Population Change
Grade 12: Biology 30 — Changes in Populations and Communities
---
All Grades
1
2
3
4
5
6
7
8
9
10
11
12
Online Learning
Kindergarten