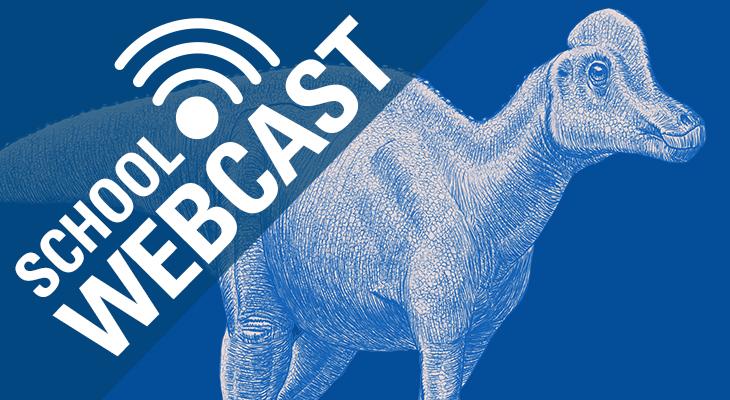 ---
---
Explore our world-renowned Dinosaur Hall! This tour introduces young participants to the study of palaeontology, and the dinosaurs that lived in ancient Alberta. Each stop explores a different curriculum concept, like carnivores and herbivores, predators and prey, or plants and the ancient environment. 
---
Date and Time: 
Session 1 (Grades K – 3), Monday, June 14 at 11:00 a.m. MT
---
Please Note: 
This is a multi-school event conducted through Zoom. There will be no audio or video from participants. 
Registration for all school sessions closes June 11, 2021 at 12:00 p.m. MT. Virtual at-home learners will be accommodated.
---
Registration Request Form
To register for a school event, complete the registration form below. Email tyrrell.bookings@gov.ab.ca if you have questions. 
One class includes up to 25 students. Payment is due by credit card once your registration request is processed.